METHODS OF PRINTING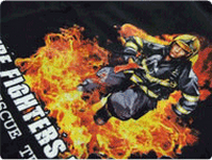 DTG (ang. Direct To Garment)
this technology printing on garments using specialized inkjet printers, which must meet two conditions: the transport mechanism of clothing and textile inks that are directly affixed to the clothing. Direct printing technology allows you to print using a full palette of colors, without the background, and the printing durability is comparable to that of screen printing.
Why DTG?
Implementation from 1st art, photographic print fidelity, durability, printing, full-color printing!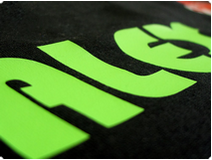 FLEX
this technology used at low cost, because it requires additional costs related example. the preparation of the matrix. Prints flex rely on the excision of a special foil pattern to the contour (which is on the shirt is like a razor!) And then wgrzaniu her the material. The use of foil in this case ensures that the printing does not fade, even after many washes, because we are not dealing with paint or ink.
Why FLEX?
Imprinting is gentle to the touch, opaque, whole hides material on which it is applied.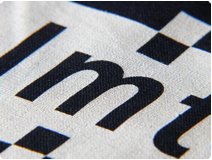 Screen printing
embodiment consists in forcing the ink through a die consisting of a fine sieve, through which the paint is applied. Where appropriate, screens let in the paint, creating a blueprint, while in others it stop. With the help of templates created a very accurate and durable prints.
Why Screen printing?
Use on various surfaces, ideal for larger orders, printing durability, high color saturation!